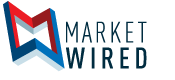 Cannabis Science, American States University, FSO NAC, HRM Farms, and Winnemucca Shoshoni Tribe Collectively File Federal Action Against the San Joaquin County Board of Supervisors, Drug Enforcement Administration and Does 1-50 Among Others
/EINPresswire.com/ -- IRVINE, CA--(Marketwired - Oct 30, 2017) - Cannabis Science, Inc. (OTC PINK: CBIS), a U.S. company specializing in the development of cannabinoid-based medicines, reports on today's Federal court action 8-K filing.
On October 27, 2017, Cannabis Science, Inc. (the "Company"), along with its partners Winnemucca Shosoni, MBS, American States University, Free Spirit Organics and HRM Farms (collectively the "Plaintiffs"), filed a Complaint in the United States District Court in and for the Eastern District of California (the "Complaint") against San Joaquin County Board of Supervisors; San Joaquin County Counsel; Erin Hiroko Sakata; Miguel Villapudua; Katherine Miller; Tom Patti; Bob Elliott; Chuck Winn; San Joaquin County District Attorney; San Joaquin County Sheriff; Drug Enforcement Administration and Does 1-50 (collectively the "Defendants").
The Complaint is filed in response to the Defendants entering onto the Plaintiffs' property and seizing their industrial hemp harvest and alleges: (1) Violation of Supremacy Clause/Preemption [U.S. Const. art. VI, cl. 2]; (2) Unconstitutional Vagueness [U.S. Const. am. 5, 14]; (3) Unlawful Bill of Attainder/Ex Post Facto [U.S. Const. art. I, § 9, cl. 3]; (4) Violation of Fifth Amendment - Procedural Due Process; and, (5) Violation of Fourth Amendment - Unlawful Seizure [42 U.S.C. §1983]. The Complaint requests for the following:
Temporary Restraining Order/Immediate Stay of Enforcement;
Return of Property Seized;
Preliminary Injunction;
Permanent Injunction;
Declaration re: Ordinance Is Void;
Declaration re: Search Warrant Is Void;
Declaration re: Seizure Was Unlawful;
Compensatory Damages; and
Punitive Damages.
The Complaint alleges that the Defendants: (a) drafted San Joaquin County Ordinance 4497 (the "Ordinance") specifically to criminalize the Plaintiffs' existing industrial hemp harvest; (b) determined the Plaintiffs violated the Ordinance; and, (c) enforced it by seizing the Plaintiffs' grow, with an estimated value of US $77 Million, without affording them an opportunity to meaningfully present their arguments to a judge or other neutral fact finder. The Plaintiffs further contend that the Defendants committed this violation of the separation of powers in the form of an emergency ordinance so the Plaintiffs would not have enough notice or opportunity to become compliant and based on a multitude of inaccurate facts. The Plaintiffs contend that they have all of the required permits, exemptions, approvals and authorizations necessary, but, regardless, these actions are unconstitutional.
The Company will provide further updates on the federal court action once available.
About Cannabis Science, Inc.
Cannabis Science, Inc. takes advantage of its unique understanding of metabolic processes to provide novel treatment approaches to several illnesses for which current treatments and understanding remain unsatisfactory. Cannabinoids have an extensive history dating back thousands of years, and currently, there are a growing number of peer-reviewed scientific publications that document the underlying biochemical pathways that cannabinoids modulate. The Company works with leading experts in drug development, medicinal characterization, and clinical research to develop, produce, and commercialize novel therapeutic approaches for the treatment for illnesses caused by infections as well as for age-related illness. Our initial focus is on cancers, HIV/AIDS, and neurological conditions. The Company is proceeding with the research and development of its proprietary drugs as a part of this initial focus: CS-S/BCC-1, CS-TATI-1, and CS-NEURO-1, respectively.
Forward-Looking Statements
This Press Release includes forward-looking statements within the meaning of Section 27A of the Securities Act of 1933 and Section 21E of the Securities Act of 1934. A statement containing words such as "anticipate," "seek," intend," "believe," "estimate," "expect," "project," "plan," or similar phrases may be deemed "forward-looking statements" within the meaning of the Private Securities Litigation Reform Act of 1995. Some or all of the events or results anticipated by these forward-looking statements may not occur. Factors that could cause or contribute to such differences include the future U.S. and global economies, the impact of competition, and the Company's reliance on existing regulations regarding the use and development of cannabis-based drugs. Cannabis Science, Inc., does not undertake any duty nor does it intend to update the results of these forward-looking statements. Safe Harbor Statement. The Private Securities Litigation Reform Act of 1995 provides a 'safe harbor' for forward looking statements. Certain of the statements contained herein, which are not historical facts are forward looking statements with respect to events, the occurrence of which involved risks and uncertainties. These forward-looking statements may be impacted, either positively or negatively, by various factors. Information concerning potential factors that could affect the company is detailed from time to time in the company's reports filed with the Securities and Exchange Commission.

Powered by